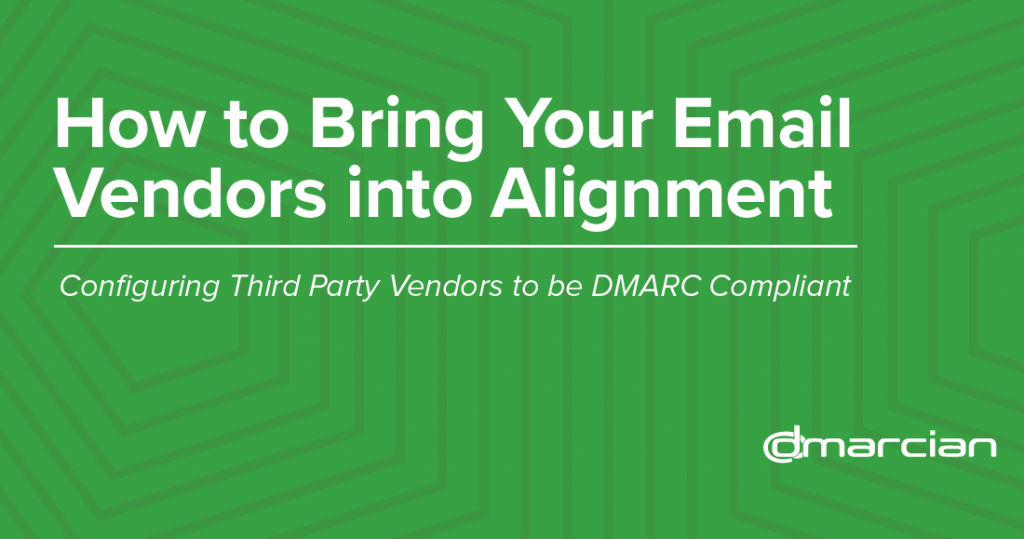 How to Bring Your Email Vendors into DMARC Alignment
Deployment
Technical Guidance
When you have established a DMARC record in your DNS settings, you will start seeing DMARC reports sent to the address defined in its RUA and RUF tag. With that information flowing and visualized in our platform, you can learn about all of the vendors that send email on behalf of your domain; we call these sources. With this information you can start to validate your legitimate email sources with DMARC.
DMARC Alignment requires that the "from" domain to match either of the domains used in DKIM or SPF records. As DMARC is a domain-based control, you will need to individually configure each vendor. In order for your sources to be DMARC compliant, either the DKIM or SPF records need to be correctly configured to reach alignment; only emails that are aligned can pass DMARC.
Because vendors that send third-party email have their own unique ways of helping their customers achieve alignment, we have assembled a partial list of instructions for popular vendors:
If you don't see the vendor you're looking for, don't worry. We have another resource for you: dmarc.io lists over 1,000 sources to help email operators, developers, deployers—essentially anybody that deals with DMARC in one way or another—by providing sources and their capabilities of sending DMARC-compliant email. It's a long directory that you can search by using your browser's webpage search function to see if the source you seek is listed. If it isn't, let us know and we'll do some research and add it. When you click on a source, you'll get more detail including DMARC capabilities, links to relative source information and other intel. Here's an example: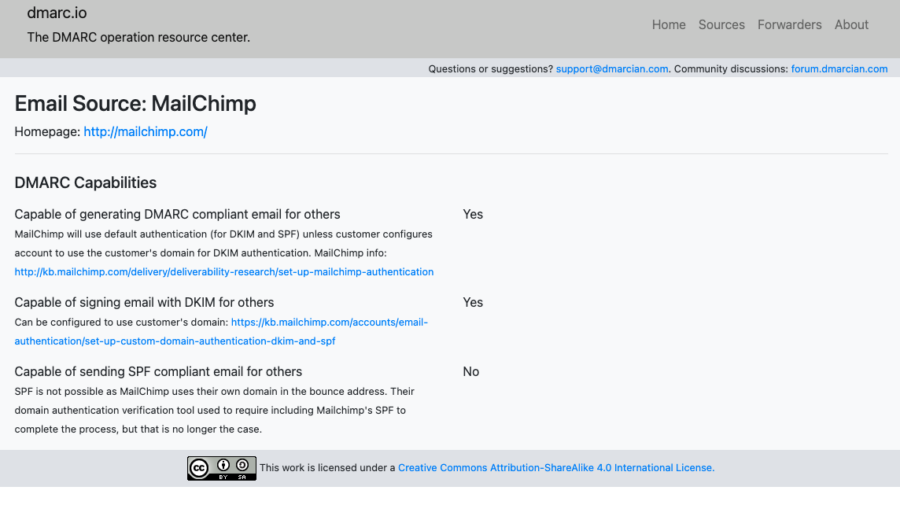 Learn more:
We're here to spread DMARC across the global email ecosystem, so let us know if you have any questions about bringing your email vendors into DMARC alignment. You're also welcome to take our DMARC Management Platform for a complimentary test drive.
---
Want to continue the conversation? Head over to the dmarcian Forum.