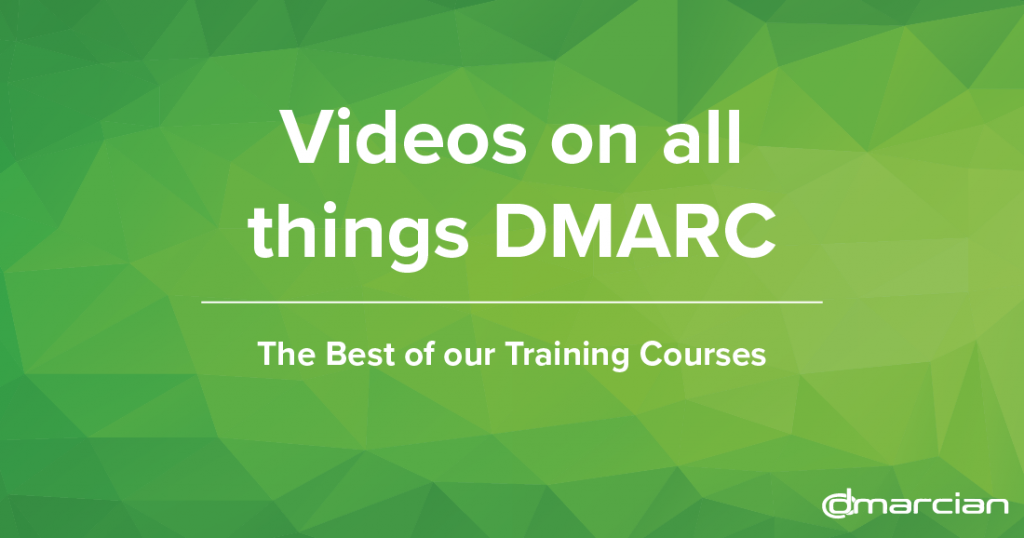 Videos on all things DMARC
Technical Guidance
Videos
We're pleased to feature a series of short, technical videos that walk through various aspects of DMARC. These videos draw upon the best of our training courses, are freely available and can be viewed at your leisure.
These videos stand by themselves and should be accessible even to the less technically inclined among us. If you've got an hour and you'd like to become an expert in DMARC, view them in order and then let us know how you feel!
Are you interested in learning how our platform can help you achieve your DMARC goals? Take a look at a few features of our DMARC management platform.
Domain Overview
Displays a summary of the status of all your domains and sources along with a geographical location of recent abuse. It is a great place to get started, as you can view the state of your domains at a glance so you can get to work locking down your email domains.
Source Viewer
The Source Viewer is where you get a quick, digestible view of who is sending email on your behalf and most importantly, what level of SPF, DKIM, and DMARC coverage each of your domains have.
Detail Viewer
The Detail Viewer is a comprehensive data discovery tool that allows you to explore your DMARC data in a variety of ways, providing visibility and actionable insights on how to get your email sources compliant with DMARC.
You can find more information about our DMARC management platform here.
---
Want to continue the conversation? Head over to the dmarcian Forum.