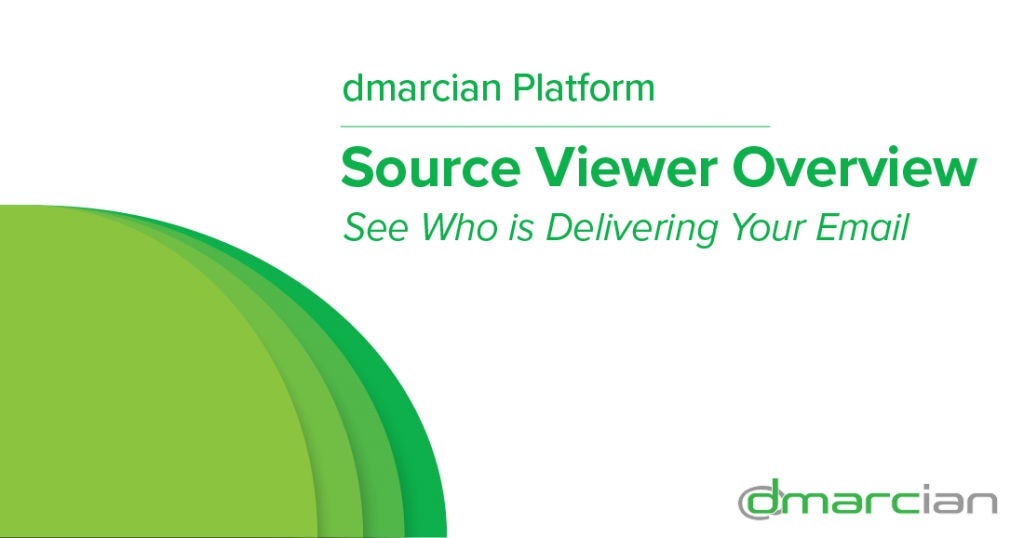 Source Viewer Overview
dmarcian Platform
The Source Viewer is where you get a quick, digestible view of where your mail is coming from and most importantly, what level of SPF, DKIM, and DMARC coverage each of your domains have.
A Source is either a server under your control or a third-party platform that's sending email on your behalf. dmarcian has a powerful classification engine that processes the underlying DMARC data and provides users with a human-readable tag on which third-party platform is sending the mail.
Learn more about how we identify sources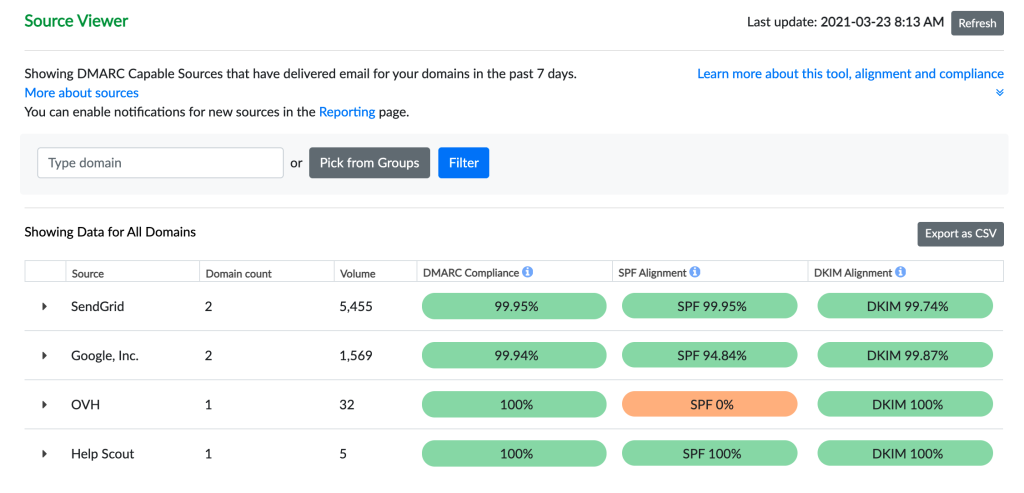 Before you can increase your DMARC policy, you need to ensure all legitimate sources of email are passing DMARC. From the Source Viewer, click on the percentage bubble for a given source to find links to instructions and documentation (when available) for configuring the source. Along with information gleaned from the dmarcian application, data is pulled from dmarc.io, which is an email resource dmarcian maintains for the benefit of the entire email community, whether they are a dmarcian customer or not. When a new source of email is found and deployers are wondering about its capabilities, dmarc.io provides a DMARC status on a given source.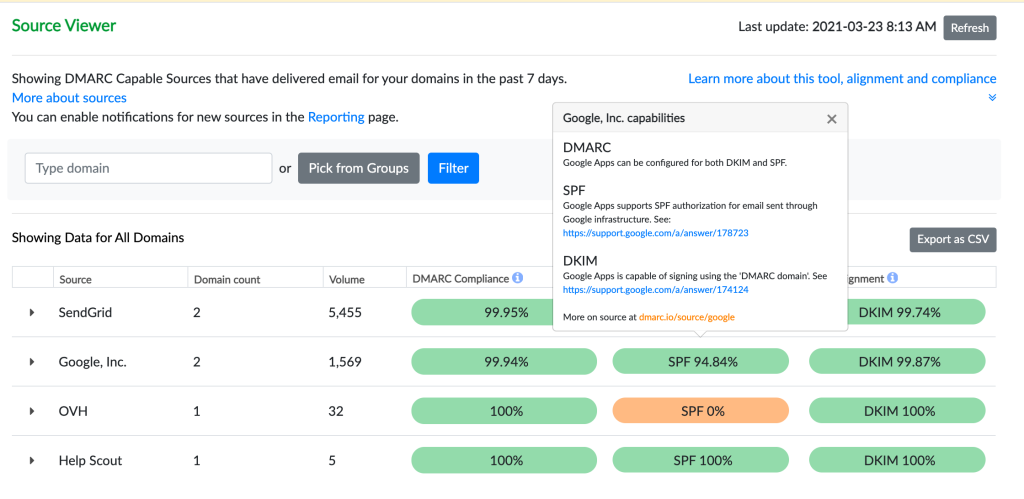 The Source Viewer provides insights into which services email is originating, the particular domains, and individual level of compliance. This comprehensive view helps organizations quickly identify the services that are sending email on their behalf.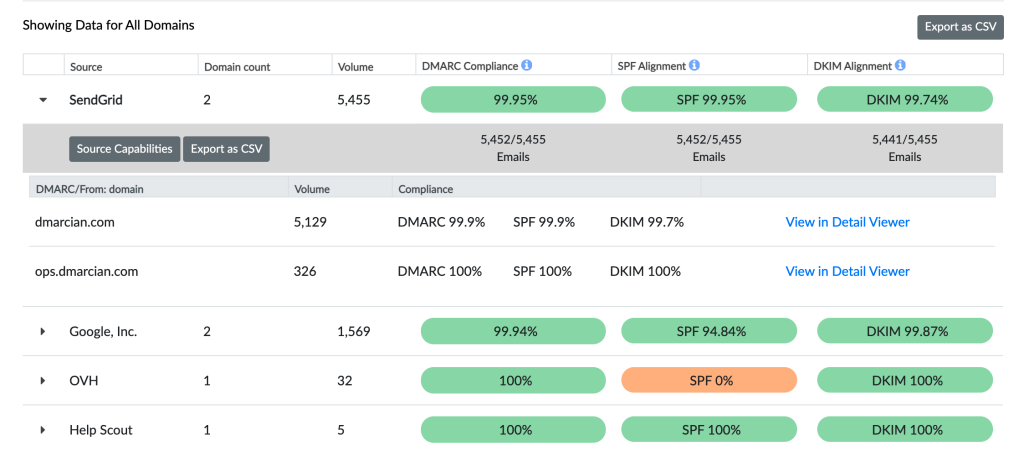 dmarcian's DMARC Management Platform derives its volume and authentication scores from receivers, such as Gmail and Yahoo, as an echo to the actual emails you send. The DNS DMARC record you created as part of getting up and running on dmarcian instructed these receivers to send DMARC reports to your dmarcian account directly.
We're here to help people understand and deploy DMARC, so get in touch with us if you have any questions about our platform and the Source Viewer.
---
Want to continue the conversation? Head over to the dmarcian Forum.