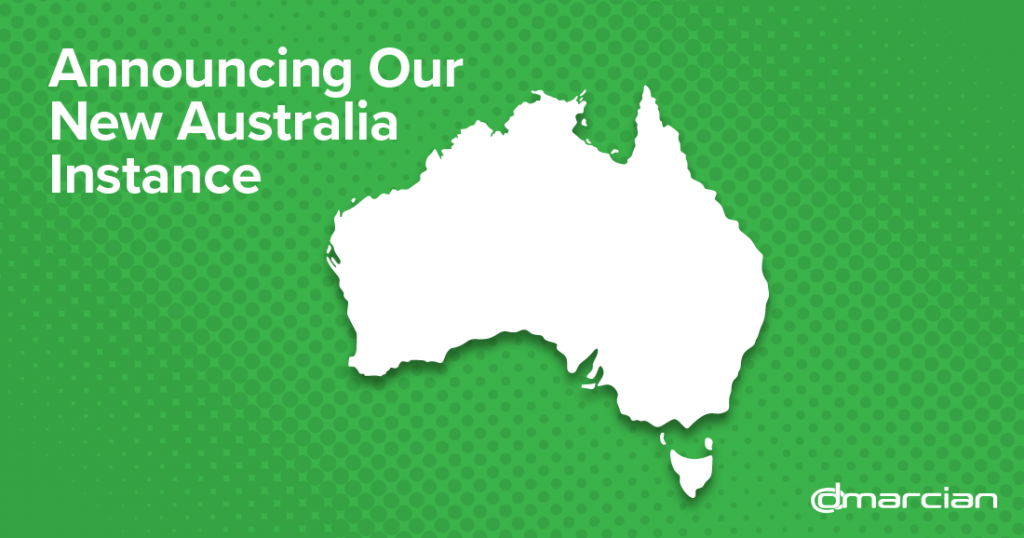 dmarcian launches in Australia
Inside dmarcian
Press Releases
Leading cybersecurity company provides local service and data storage
dmarcian has released an instance of its application in an Australian data center.
With a mission of spreading Domain-based Message Authentication, Reporting and Conformance (DMARC) across the world to make email and the internet more trustworthy, dmarcian now provides local service, support and data storage to existing and future Australian customers.
DMARC is an internet-based technical specification that makes email easy to identify and authorize. It is widely supported by email providers including Google, Yahoo, Microsoft and many others.
Recognizing the importance of DMARC in preventing email spoofing, the Australian Cyber Security Centre (ACSC) released guidelines, Strategies to Mitigate Cyber Security Incidents and How to Combat Fake Emails, that specifically include DMARC implementation recommendations.
Highly successful DMARC deployments within the Australian federal government include the Department of Parliamentary Services indicating through their spokesperson "that DMARC blocked 31,255 emails, down from 181,000 in one week alone, between December 7 and December 14 last year."
When DMARC is deployed against fraudulent email, delivery is simplified, brand reliability increases, and domain-use visibility is available to domain owners. Domain owners can
Protect people from spam, fraud, and phishing
Monitor domain-wide email usage
Comply with industry standards and growing mandates
Improve email deliverability
With data now residing in Australia, dmarcian customers now have data stored in-country to comply with the country's data sovereignty regulations.
About dmarcian
Founded in 2012 by a primary author of the DMARC specification, dmarcian is a self-funded B-corp dedicated to upgrading the world's email by making DMARC accessible to all. The dmarcian platform and guidance from expert staff help people deploy DMARC to fight business email compromise, phishing, and spoofing with superior tooling, educational resources, and knowledgeable support.
For more information, please email press@dmarcian.com.
Want to continue the conversation? Head over to the dmarcian Forum.