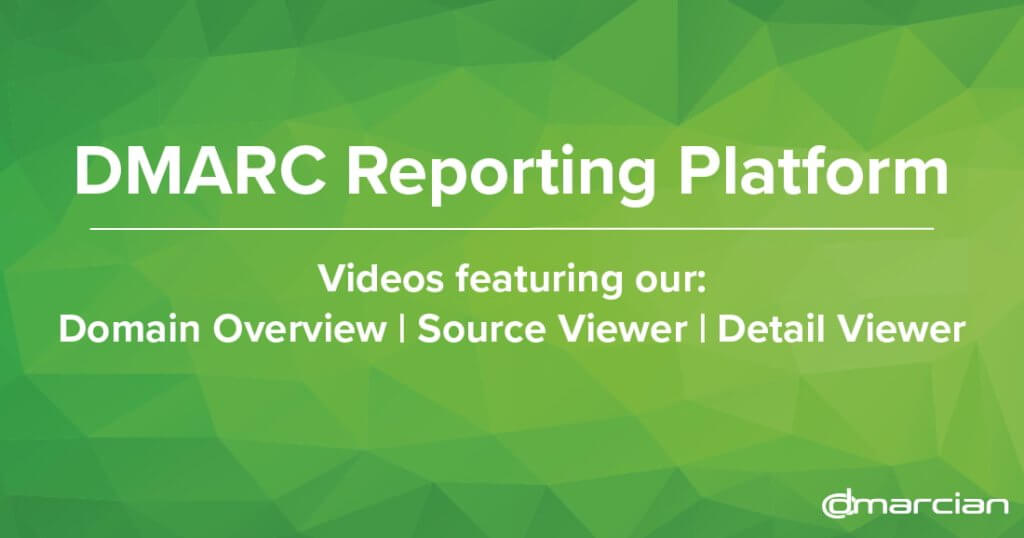 Videos: Domain Overview, Source Viewer & Detail Viewer
dmarcian Platform
Videos
Are you interested in learning how our platform can help you achieve your DMARC goals? Take a look at a few features of our DMARC Management Platform.
Domain Overview
---
Source Viewer
---
Detail Viewer
You can find more information about our DMARC Management Platform here.
If you haven't begun your DMARC project, we invite you to register for a free, 14-day trial where you'll get some help along the way.
---
Want to continue the conversation? Head over to the dmarcian Forum.