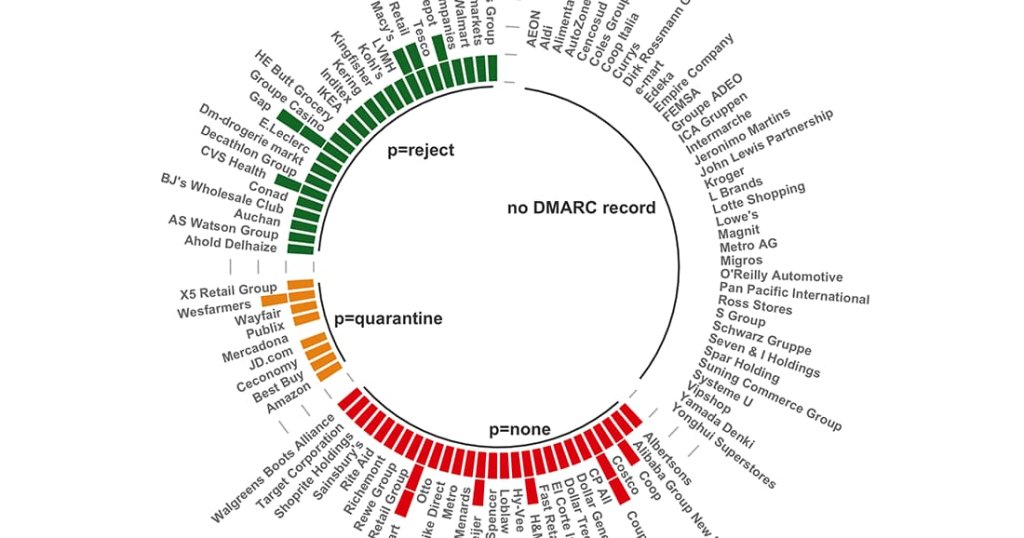 DMARC Adoption among Top 100 Retailers – Revisited
Ecosystem News
A year ago we surveyed DMARC adoption among the top 100 global retailers based on revenue. With the 2022 holiday shopping season ramping up, we're taking a look to see how retailers are progressing with DMARC adoption.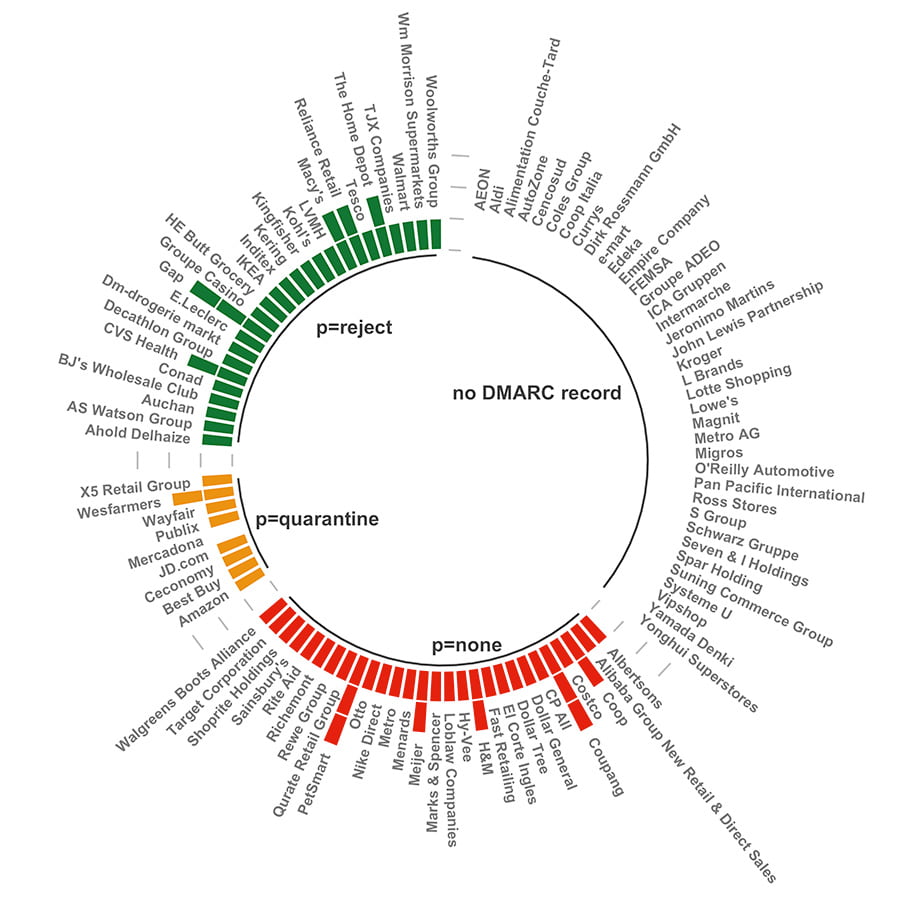 Here's the comparison, measured in percentage increase or decrease, from last year's DMARC adoption numbers: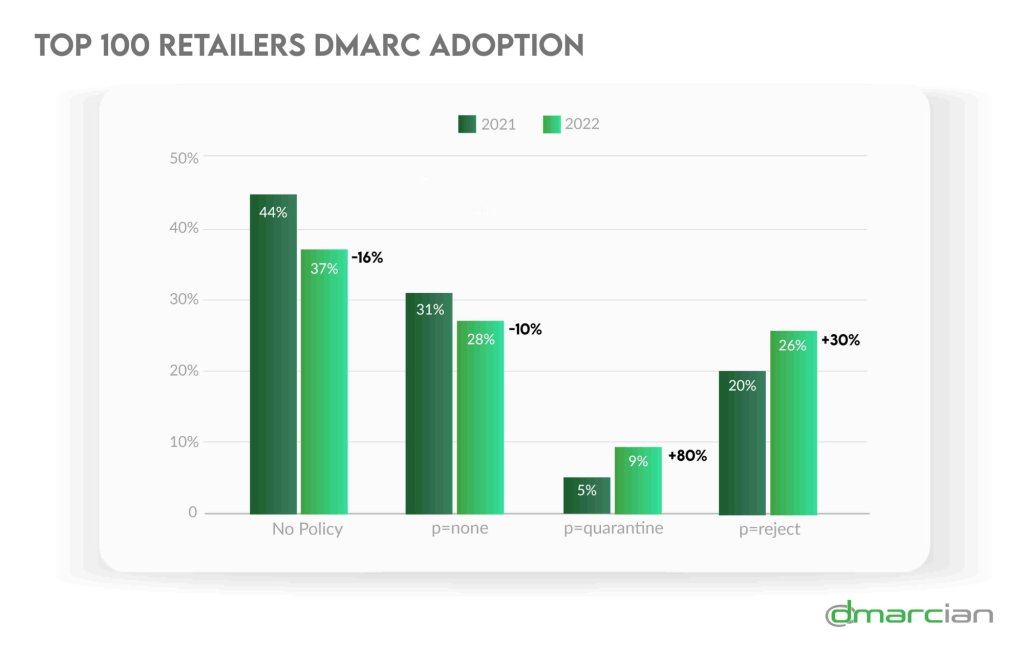 30% increase of DMARC policies set to p=reject
80% increase of DMARC policies set to p=quarantine
10% decrease of DMARC policies set to p=none
16% decrease of companies lacking a DMARC policy
The trend illustrates a progression of DMARC compliance in the growth of p=quarantine and p=reject policies from 2021. That's nothing but good news for retailers and their customers.
For the retail, hospitality, and travel community, the holiday season is the most intense time of year for consumers and cybersecurity professionals facing persistent threats. From the beginning of October through the end of December, cyber threats to organizations expand in both scale and intensity to match the rise in consumer traffic.

Retail & Hospitality Information Sharing and Analysis Center (RH-ISAC)
2022 Holiday Season Cyber Threat Trends
Phishing isn't slowing down, and during the busiest online and in-person shopping season, retailers should enable email authentication as part of their outbound email marketing strategies. Cybercriminals follow the money and know whom to strike based on victims' cybersecurity postures. The lack of foundational email controls like DMARC is a signal to threat actors that a domain is vulnerable.
The holiday season is prime time for retailers large and small to assess their domain security with internal IT staff or with third-party managed service providers. The National Retail Federation recognizes that "loss of data is particularly potent for retailers, as their reputations and revenue can be impacted by a cyberattack."
When a cybercriminal successfully impersonates a brand through a phishing exploit, customers lose trust and the brand's reputation is tarnished. A Cisco study found that a quarter of customers stopped doing business with retailers because of data privacy concerns.
Wouldn't it be best to know that your customers can trust the email communications they receive from you?
Take a look at DMARC adoption rates for other sectors.
During the coming weeks, remember to shop safely.
We're Here to Help
With a team of email security experts and a mission of making email and the internet more trustworthy through domain security, dmarcian is here to help assess an organization's domain catalog and implement and manage DMARC for the long haul.
Want to continue the conversation? Head over to the dmarcian Forum.