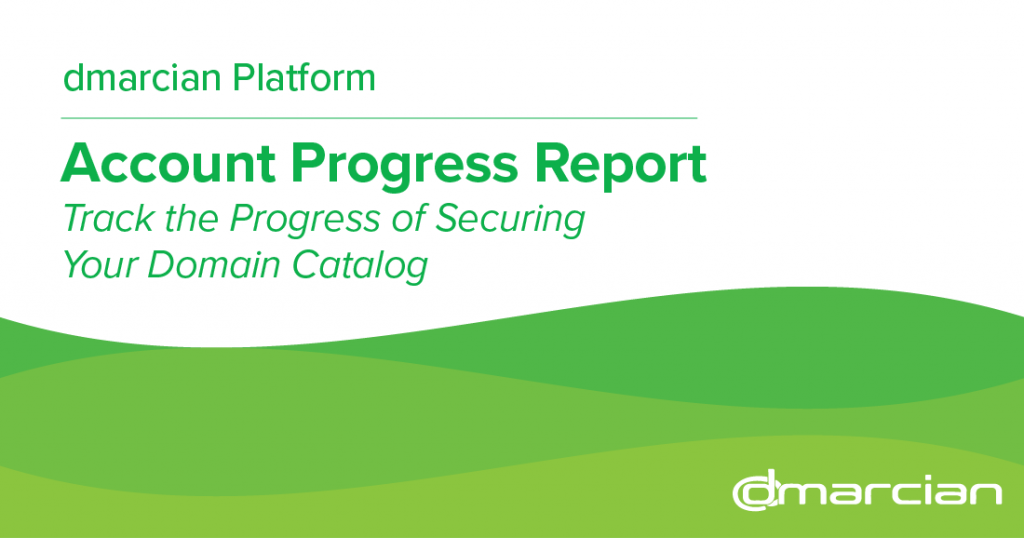 Track DMARC Compliance with Account Progress Report
dmarcian Platform
We've helped organizations and individuals deploy DMARC by monitoring over 2.5 million domains and counting. Throughout this experience we have found that showing our work and maintaining visibility to our goals is important.
We are now rolling out an automated report that you can receive on a regular basis to show progress to all stakeholders involved on your team. All dmarcian subscription levels have access to the Account Progress Report feature and all data will be retroactive from release.
Our new report displays a 90-day look back graph of your domains and what policy was set for them for each day. We follow the progress chart with a list of recommendations based on the current policy of your domains with a focus on how to keep improving. Lastly, we included an overview of all mail volume so you can better understand the scope of the engagement.
Here's a sample of the report: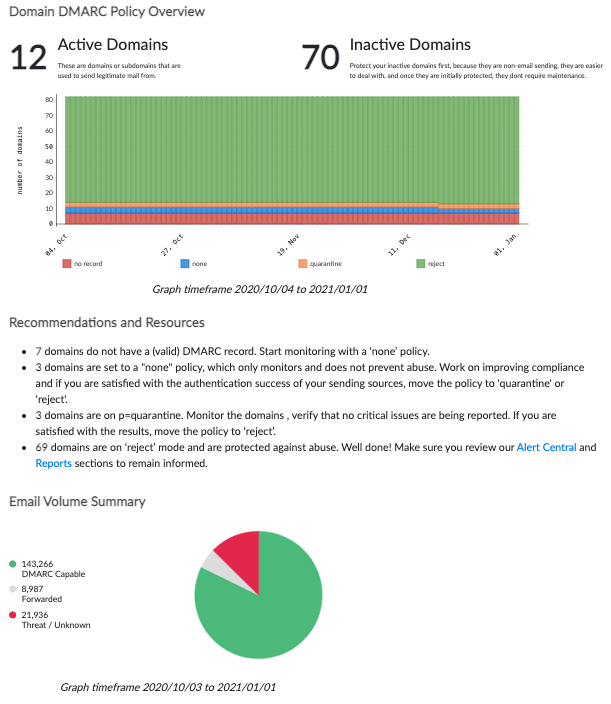 How do I access my Account Progress Report?
Accessing and using Account Progress Report is simple. Just click DMARC Manager in the top nav menu, then click on Reports. On the Reports page, click on the word Reporting or the arrow beside it to expand which domain groups you want to access for reporting. Select a domain group (pro tip: if you want to report on all domains select Default (ALL)), and then at the bottom of the available reports you will see Account Progress Report. From here either click Generate New Report to create a new report or Configure Reporting Options to customize your report schedule.
We're here to help people understand and deploy DMARC, so get in touch with us if you have any questions about our platform or your DMARC progress report options.
---
Want to continue the conversation? Head over to the dmarcian Forum.