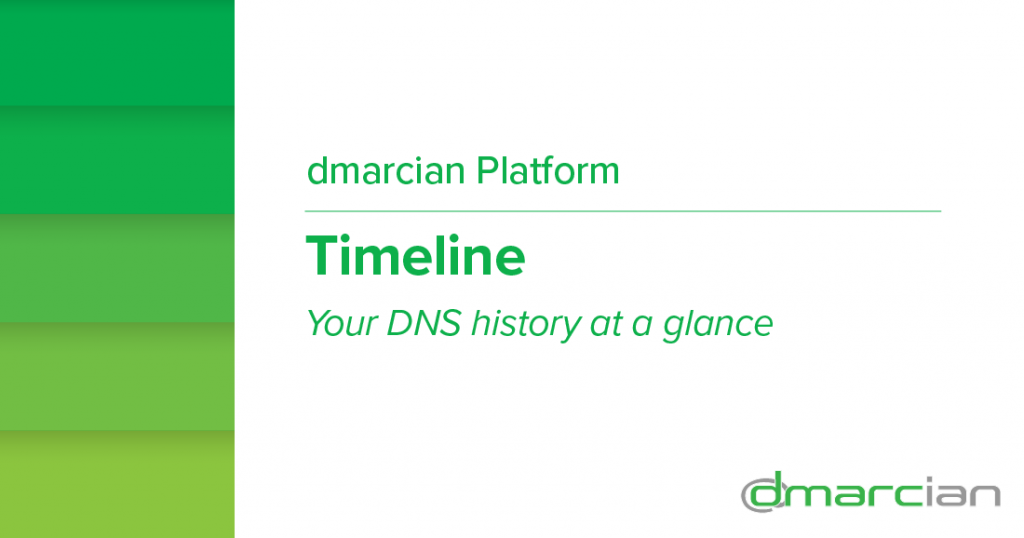 dmarcian's Timeline Feature
dmarcian Platform
dmarcian's platform gathers all of the disparate pieces of information about how your domain is utilized across the Internet (sources sending on your behalf, authorized or not, DNS records across vendors, etc.) and helps you make sense of it all.
The Timeline provides a visual representation of your domain's DNS history which makes issues easy to find and obvious to tackle. You can easily see when a record has been added or modified and is an invaluable tool when it comes to debugging your progress.
You'll no longer have to log into separate platforms to view all of your DNS changes. All the relevant information for your DNS can be viewed in a single location to help in plotting a course to implementing a DMARC policy.
Each event can be expanded for deeper detail:

---
Record changes are easily viewable: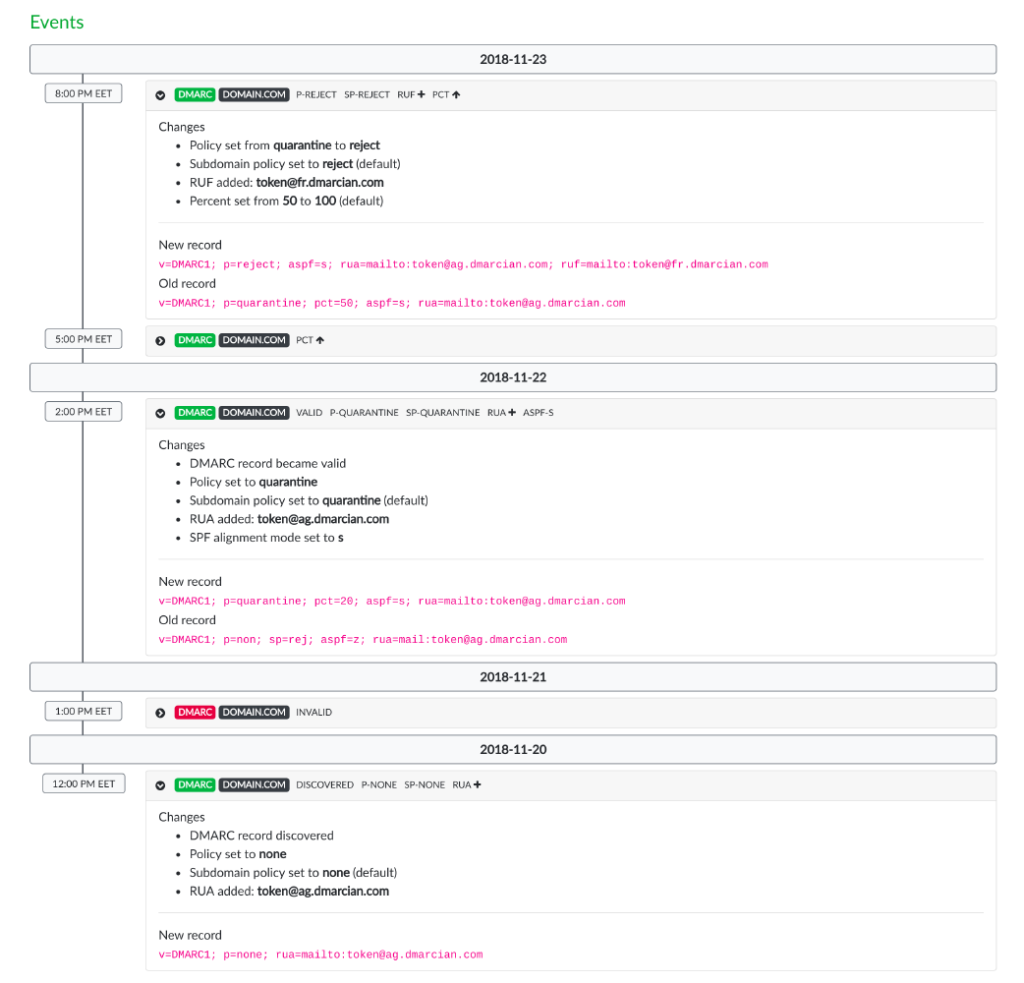 ---
The Timeline is a great tool for quickly checking the validity of record changes: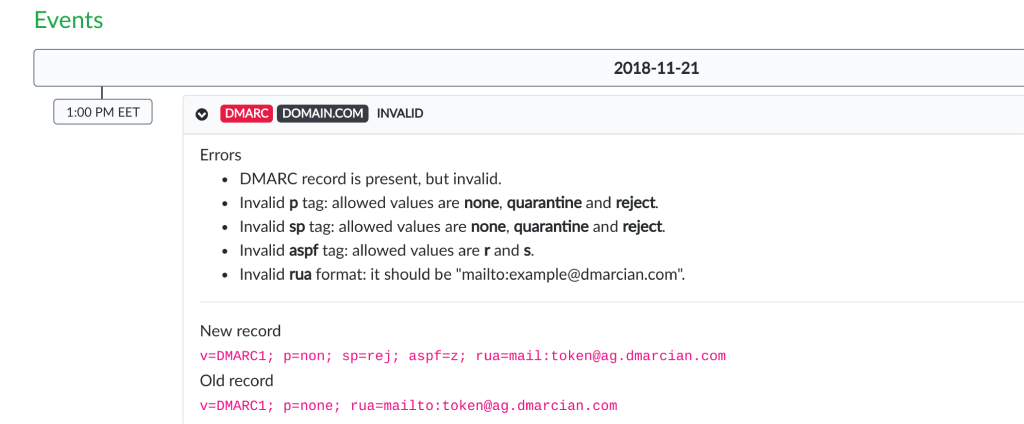 ---
How to Access the Timeline
The Timeline is accessed via the Domain Manager menu once logged into your dmarcian account. Currently available for all Basic, Plus, and Enterprise accounts, with event history bound to each tier's data availability.
---
Want to continue the conversation? Head over to the dmarcian Forum