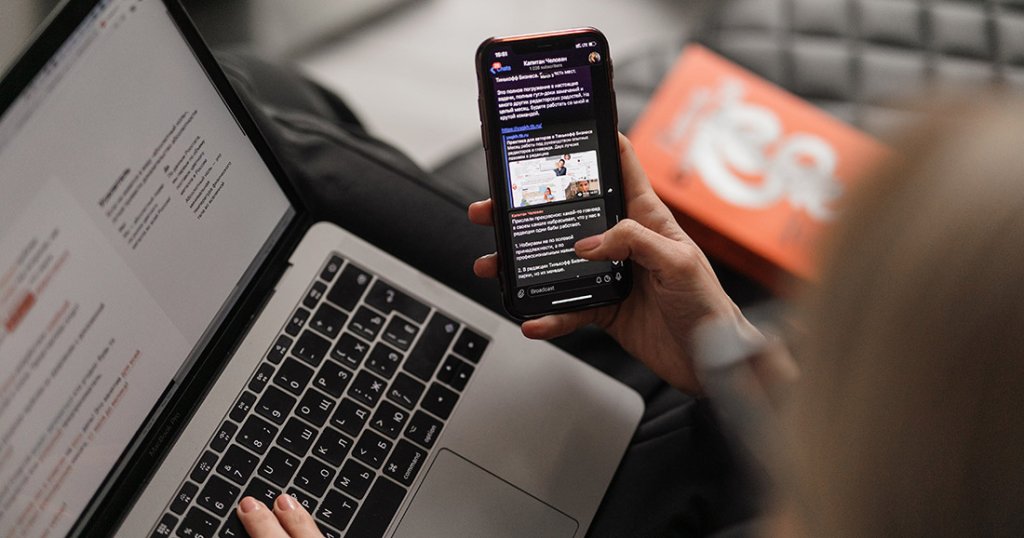 Developing a Layered Email Security Strategy
Webinars and Podcasts
White Papers
On September 23, 2020, we conducted a webinar with our friends at Inspired eLearning and GreatHorn: Developing an Offensive and Defensive Email Security Strategy that examines how a layered approach can provide comprehensive protection to one of your most valuable business assets, your email.
Domain-based Message Authentication Reporting and Conformance (DMARC) is a free and open technical specification that is used to authenticate email. It also provides domain owners with oversight and control on how their email domains are being used across the internet, and as such, is a foundational component to a holistic and layered cyber security footprint.
Phishing attacks are on the rise and posing greater risk to organizations. The good news is that a fact-based security strategy can equip you to master your email security risk. This innovative concept integrates three effective layers of email safeguards to measurably improve your email protections.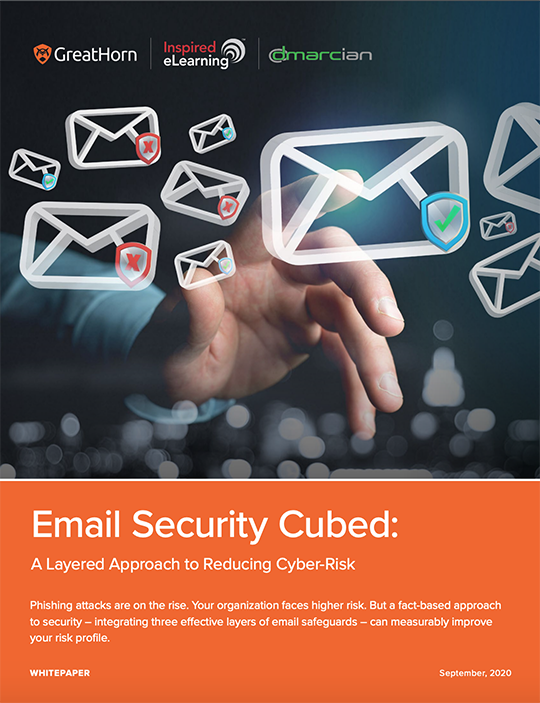 Download the whitepaper from our webinar, Email Security Cubed: A Layered Approach to Reducing Cyber-Risk, to learn how you can reduce the inherent security pitfalls associated with email communication, including:
DMARC Validity and Visibility
Security Awareness, Risk Readiness
Advanced Threats, Proactive Protections
How Integrating Solutions Creates a Measurable Risk Reduction
GreatHorn protects organizations from more advanced threats than any other email security platform. By combining its highly sophisticated threat detection engine with accessible user context tools and integrated incident response capabilities, GreatHorn Email Security shields businesses from both sophisticated phishing attacks and fast moving zero-day threats, freeing security teams from the tedium of email security management while enabling them to respond to genuine threats faster than ever before.
By combining deep relationship analytics with continuously evolving user and organizational profiling, GreatHorn's cloud-native email security platform provides adaptive, anomaly-based threat detection that secures email from malware, ransomware, executive impersonations, credential theft attempts, business services spoofing, and other social engineering-based phishing attacks.
Inspired eLearning offers a variety of turn-key eLearning solutions, including tiered Security Awareness, Compliance & HR training programs, PhishProof phishing assessment software, tailored courseware design and development, content integration, and a fully hosted, web-based eLearning course delivery and tracking system based on the iLMS (Inspired Learning Management System). Founded by the co-author of the DMARC specification, dmarcian has been providing products and expert services that help domain owners secure their digital assets, since 2012. Our SaaS reporting application alleviates pain points associated with processing complex DMARC reports and aids organizations in identifying steps necessary to reach their DMARC goals. The result is a safer email ecosystem for all.
If you need assistance with DMARC monitoring, deployment or compliance, register for a free, 14 day trial with dmarcian.