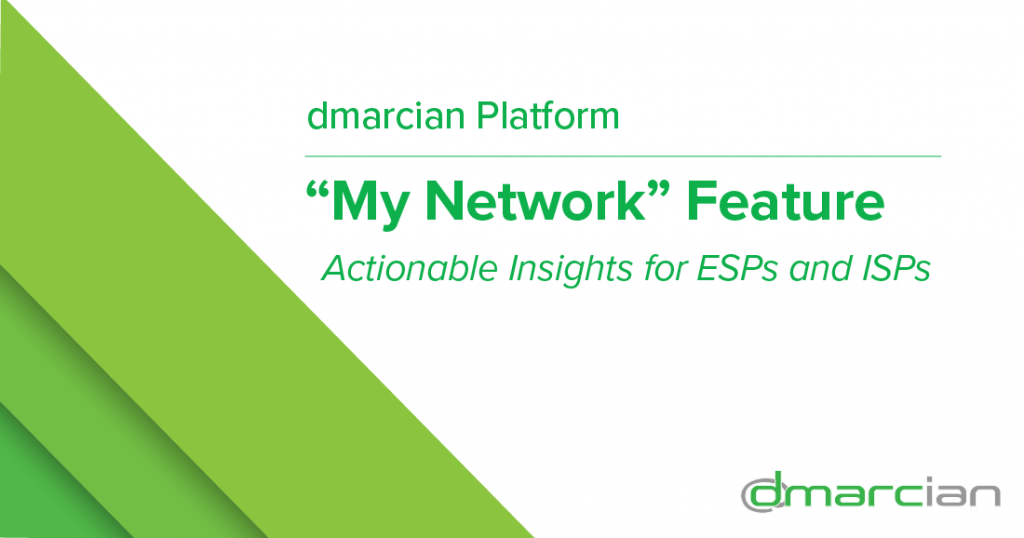 "My Network" Feature Delivers DMARC Visibility and Insights to Partners
dmarcian Platform
What is "My Network"?
My Network in dmarcian's application is a set of resources for Email Service Providers (ESPs), Internet Service Providers (ISPs) and similar companies that send email on behalf of others. In the DMARC ecosystem, we often refer to these companies as sources. The value of the My Network dashboard for our source partners is that it provides visibility and insight over the challenges their customers face during DMARC deployment and management. With the mission of spreading DMARC everywhere and making email safe for everyone, dmarcian offers this data to ESPs/ISPs at no cost.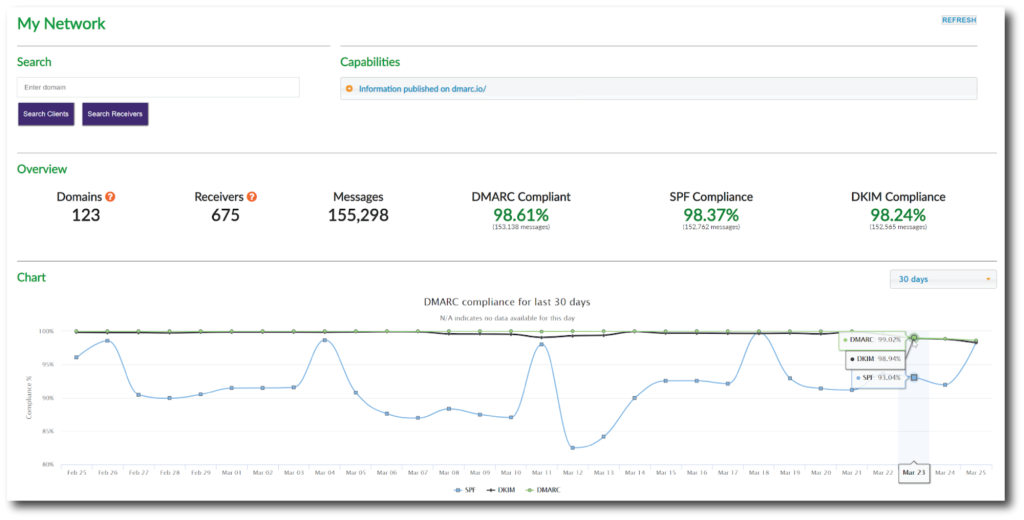 Why is "My Network" important?
For ESPs and other companies that send email for others, data that can help their customers is like gold. In that sense, DMARC XML data provides beneficial and actionable feedback, though ESPs rarely have access to it. Even if they did, it would mean asking their customers to provide full XML reports for each individual client and each individual issue. That's a lot, and these reports can contain immense data sets, including some that aren't relative to the ESP.
This is where My Network steps in and solves a real problem for ESPs—it provides a clear, concise view of their clients' XML data related to their infrastructure. If, for example, dmarcian has 500 clients that are using an ESP, that ESP could view the platform-specific XML data—for traffic originated only by them—for those 500 clients with just a few clicks.

My Network also provides these features and functionalities:
A dashboard with an interactive overview
The ability to search for a specific domain or set of domains (i.e. targeting a particular client)
Notifications for when compliance levels drop below a certain threshold
Interactive functionality to alert dmarcian of any necessary changes to an ESP's source entry, visible across dmarcian's application, whether it's technical or support-oriented.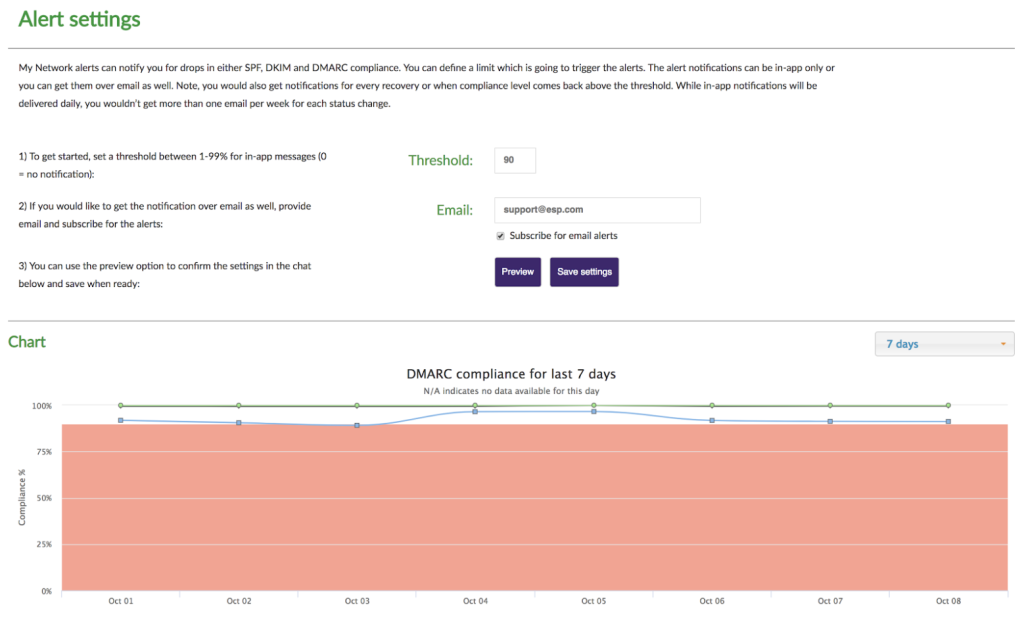 How Do I Get Started?
As we mentioned earlier, dmarcian is on a mission to make email safe for everyone and offers this data to ESPs/ISPs at no cost. Here's all you need to do to get started:
Once you have an account, and if you're already a source—let's schedule a demo! If you aren't yet a dmarcian source, send us an email and let's first make sure we list you as a source in our system. All we need is a bit of technical information that would allow us to reliably and consistently map traffic coming from your sending infrastructure.
If you have any questions about My Network, dmarcian, or DMARC, feel free to contact us.
---
Want to continue the conversation? Head over to the dmarcian Forum.