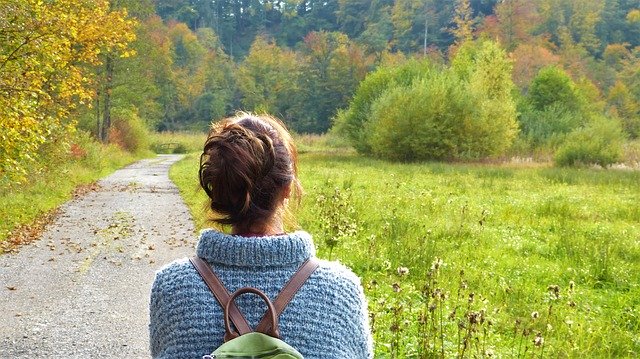 Not Another COVID-19 Sales Pitch
Ecosystem News
Email Security Insights
Inside dmarcian
We at dmarcian help companies with DMARC—a niche technology that sits at the intersection of email and the DNS. As the world digs in for a long battle against a pandemic, what we offer won't help people right now as nations get ready for a wave of sickness.
We wish we had something relevant like a vaccine or ICU beds, or even N95 masks to donate. We're a Remote-First, B-Corp certified, 1%-for-the-Planet, mission-focused, SaaS software organization; it's still not enough. We're looking at the great unknown just like everyone else.
A global pandemic isn't like anything else, but maybe we can learn from recent history to help sort out what we're all facing. Jason Lemkin wrote about the PoV of a SaaS company during the 2008-09 economic downturn in During The Last Downturn—The Leads Still Came In. Lemkin's article points out that organizations with working capital tended to survive. Those without (SMBs primarily) went out of business.
That insight spurred us to think more about what will likely happen and to ask some difficult questions. For example, what if the era of humans getting together en mass is simply over? Not because of the ongoing threat of disease, but at the other end of this pandemic—maybe due to necessity—people will have figured out better ways to work, organize, play and participate using online systems.
If large chunks of real life activity are forced to move online because of severe restrictions on in-person environments, what will the landscape look like? We'll consider SMBs to keep this focused. Lemkin's article points out that SMBs will face hardship on two fronts: the economic front (similar to '08-'09 downturn) and the pandemic front (in-person contact is now a risk). This hardship will likely result in either going out of business or figuring out how to survive in an environment where in-person encounters can be a threat.
In other words, SMBs will need to learn how to replace in-person encounters with online equivalents. We have to be honest with ourselves and recognize that SMBs thrive by providing local and personalized service—often without any kind of online presence at all. The options for moving online today might not be as great as cloud vendors imagine. That is, what is going to happen when the potential of the Internet is focused on connecting people in real communities versus what we have today?
Our guesses as to what this might mean:
If an SMB is built around in-person encounters, they'll probably go out of business unless they figure out how to move online.
In-person encounters like civic functions (government meetings, city councils, meetings open to citizens) cannot shut down long term and will necessarily be forced online (or exclude the public!).
Supervised in-person encounters like schools, daycare, and assisted living cannot realistically shut down without impoverishing entire communities. Aside from managing sick people during a pandemic, this is the hardest problem.
People will remain connected but physically isolated via online systems.
Our internal conclusion is ugly but fundamentally optimistic. The point of the pandemic spear is messy. The rest of the spear will change society, with a likely forced migration of organizations and services to the online world. The online world is barely ready for this, but it leaves open the possibility for a better outcome than dystopia.
Even though dmarcian can't do anything about the point of the spear, we can publish our thinking to spur conversation on "what happens next." For us, we see a huge number of SMBs—and more broadly, communities—at risk due to economic and in-person restrictions. We can't help everyone get online, nor can we help SMBs figure out the new world we're all looking at. But, we can support the on-the-ground IT people that are helping SMBs figure it out, and maybe that will help get more people online to build a better internet.
From where we sit, working with Managed Service Providers (MSPs), those companies that are helping non-technical companies with their technology needs, is the way for us to most effectively help the vulnerable SMBs through this forced transformation. We think that MSPs will need to help SMBs with their online presence:
Findable – SEO isn't enough. Local SMBs need local signage to point eyeballs to the online presence, an online presence that is available to all (e.g., not requiring pervasive tracking like Facebook, etc.), and integrated with the existing community (mapping software, community directories, civic associations, etc.). Local community resources might not even exist.
Easy to work with – most SMBs currently route online visitors into in-person visitors. That is, call or visit the location for attention, otherwise send email that will never get attention. The online "service window" is now the front door. SMBs will need lots of help transitioning to this way of life.
Trustworthy – SMBs need specific help understanding the online environment and how local customers expect to be treated. Local customers have expectations of privacy, discretion, continuity, and responsiveness that often exceed what larger companies currently provide.
Safe/secure – Creating and maintaining both a secure online presence and a secure business office environment is something all SMBs will need help with. SMBs need access to similar levels of expertise that large companies currently enjoy.
We earn money by helping people with DMARC. In our pre-pandemic world, MSPs were the only way to see mass adoption of DMARC. In today's reality, we now see MSPs as key to helping as many SMBs simply survive the forced transformation that we are anticipating.
If you're an MSP and agree with our thinking, visit our forum. We can start working on the stuff that is needed but hasn't yet been invented.