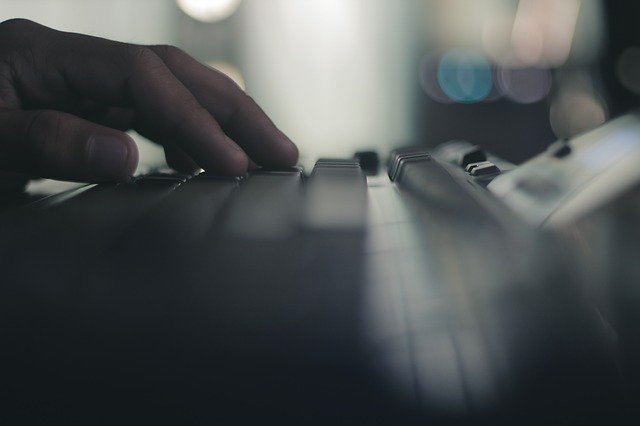 Top 5 DMARC Insights From Our Live Chat
Email Security Insights
Inside dmarcian
With extensive training and experience in cybercrime technology, IT support, and research, dmarcian business analyst Ernest McLeod shares his insights on working the front lines as users and customers engage with our online chat feature.
"Working in this role has given me a unique perspective on how critical email is to businesses, regardless of size. While a project varies in scope and complexity, it is interesting to see how the goals of a freelance graphic designer are the same as the goals of a financial firm with 10,000+ employees. They both require reliable and secure email to successfully operate and succeed."

Ernest McLeod
If you've spent time on the dmarcian website you may have seen the following on our impact page: "dmarcian's purpose is to spread DMARC far and wide by increasing accessibility, advocacy, and thought leadership." 
In my day-to-day experience, I primarily focus on the "increasing accessibility" component. As an analyst at dmarcian, I interact with hundreds of organizations over the course of a given month. These organizations vary widely in just about every way but are united in their need for secure and reliable email communication.
I have found that one of the best ways to increase the accessibility of DMARC is to work with people individually to help them understand and appreciate the value of DMARC in the email and domain security landscape. By adding a live-chat feature to our website, I have had the pleasure of interacting directly with our customers in real time. This is at the core of dmarcian's customer-first ethic.
Top 5 Live chat Insights
We gain valuable insight into the areas where our users face challenges and are able to proactively create educational content that benefits anyone who is interested in deploying DMARC. As an example, we noticed a trend in questions related to identifying the DKIM selector used for a domain, and we were able to provide

direction

.

Users set the pace of DMARC project discovery and implementation. Real-time communication allows us to put the user at the center of the process and understand the reasons DMARC is important to their organization and success. This has enabled us to avoid a stale, formulaic sales process and truly tailor solutions to individual needs.

Live chat allows dmarcians to be incredibly agile in responding to a variety of customer and user needs—from basic fundamentals such as helping someone locate their DNS console to larger conversations around the topic of email deliverability. 

Our live chat is open to anyone interested in DMARC; we even field questions from our competitors' customers. Why? Having an open door to our chat is consistent with our mission of educating people about DMARC and making the Internet more trustworthy.

Helping users on the website via real-time chat is the right thing to do. In support of

dmarcian's mission

to spread DMARC far and wide, live chat has given us an ideal opportunity to directly engage with users in a meaningful way that makes us better at what we do, and for that we are super thankful!
While we can't offer full DMARC deployment via our chat, we can help you get a handle on the basics so you can make informed decisions about your email domain protection.
And if you'd like to get hands on, you can register here for a free 14-day trial.
Want to continue the conversation? Head over to the dmarcian Forum.