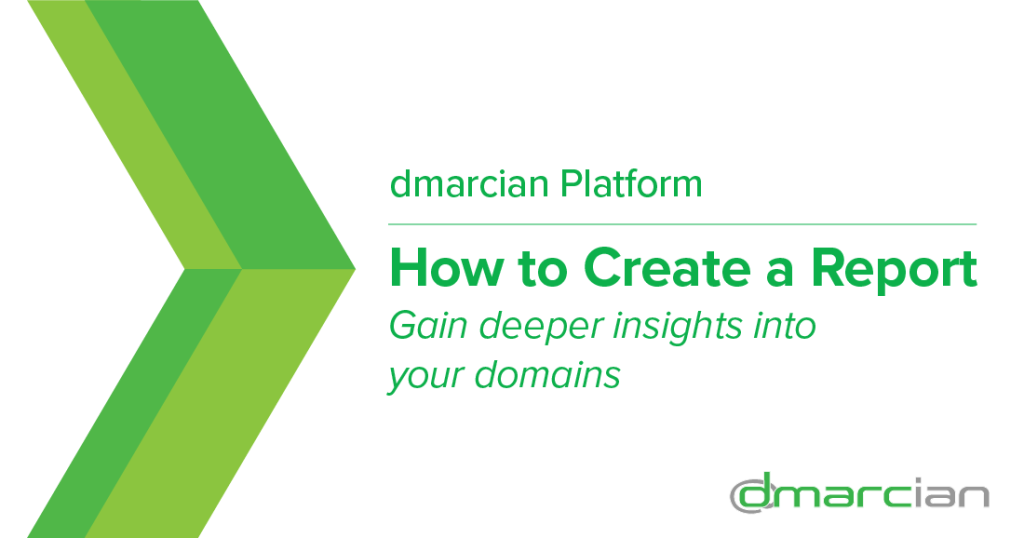 How to Create Reports on the dmarcian Platform
dmarcian Platform
MSP/MSSP
Reports generated from our DMARC Management Platform give you insight into what is happening with a particular aspect of your domains.
For dmarcian's MSP and MSSP Partners, reports can be utilized to provide information to their client base. Since MSP clients can't view their domain details on the dmarcian platform, reports are a way MSPs can keep their clients informed of their DMARC project.
A useful resource to keep decision makers and stakeholders informed and updated relative to DMARC deployment and maintenance, reports help to bridge this gap.
The following reports can be generated from our platform:
Domain Status Reports: contains domain status information including email authentication deployment state and volume statistics. This report is based on the past seven days of data from the time it was generated.
Issue Summary Reports: lists outstanding issues related to email authentication deployment.
Account Progress Reports: provides an overview of all domains in the group, progress towards improving compliance and a set of recommendations based on the current state.
Create a Report
Once you have logged into our DMARC Management Platform and are on the Domain Overview page, hover your mouse over the DMARC Manager dropdown menu, located in the upper right corner of the page. Then select "Reports" from the dropdown menu.
On the Reports page there are two expandable sections—Reporting and Data Exports. You can expand the sections by clicking the triangle to the right of the titles.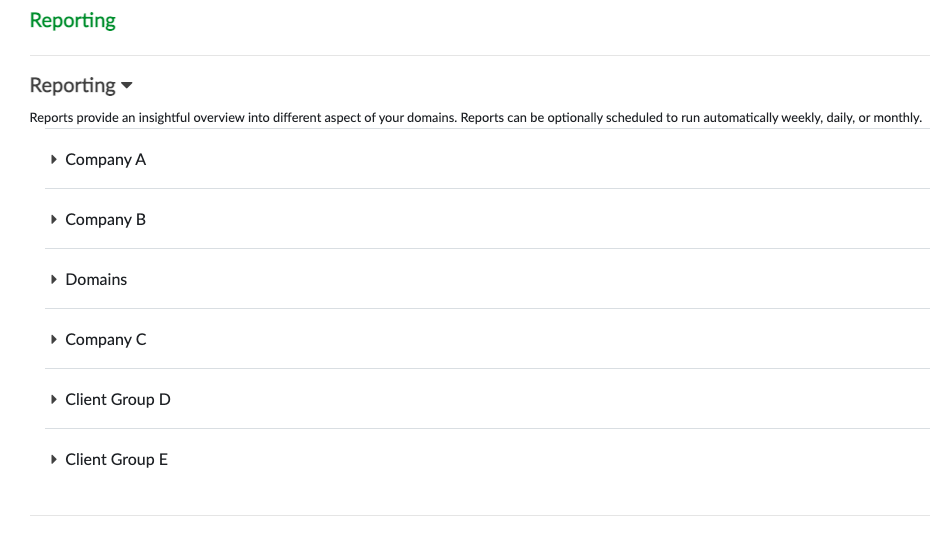 From here you can expand the reports available to each Client Group by clicking the triangle to the left of the Client Group name. The reports include Domain Status Reports, Issue Summary Reports and Account Progress Reports. This is where you can Configure Report Options and Generate New Reports.

By clicking on Configure Report Options, a new menu of options will appear. This is where you can choose to schedule reports to be run daily, weekly or monthly and define the recipients of a particular report.
Once you have defined the report schedule, who receives the report, and the time frame, click on the update button. Then click on the Generate New Report button, and you'll have options to view or download the report.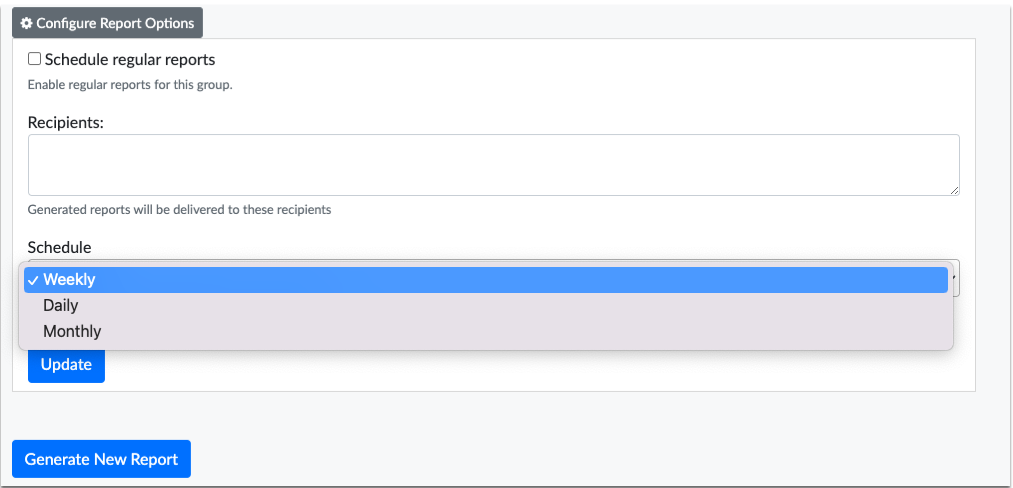 Configuring reports can be especially important for our MSP Partners. Since the MSP Program does not allow MSP clients to have user accounts or access to the dmarcian application, clients' desire for information can be met with reports. MSPs can configure and automate regular reports to be sent to their clients to keep them informed of what is happening in their DMARC project.
If you have any questions about how to create reports on the dmarcian platform, let us know and we'll give you a hand.
We're Here to Help
With a team of email security experts and a mission of making email and the internet more trustworthy through domain security, dmarcian is here to help assess an organization's domain catalog and implement and manage DMARC for the long haul.
---
Want to continue the conversation? Head over to the dmarcian Forum.