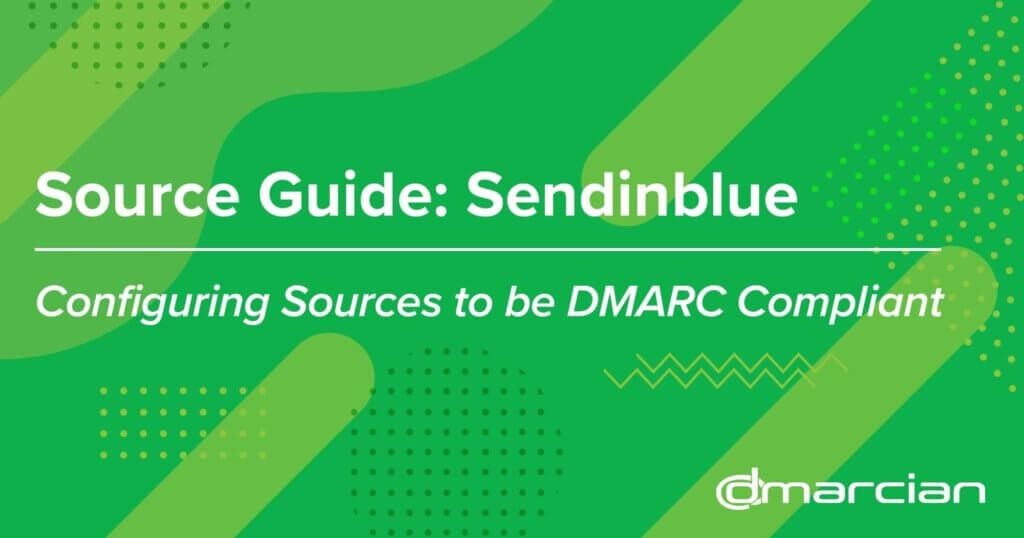 Source Guide: Sendinblue
Technical Guidance
This guide describes the process for configuring Sendinblue to send DMARC compliant messages. You will need to configure this source, and others you authorize, before advancing your DMARC policies to a more restrictive state, e.g., quarantine and/or reject.
To bring this source into DMARC compliance, you will need access to Sendinblue's administrative account and the domain's DNS management console.
From time to time, these instructions change with very little advance notice. Please always refer to documentation hosted by Sendinblue for the most complete and accurate information.
General information
Sendinblue provides a platform to send transactional and marketing emails. It is often used to send B2C (business-to-consumer) and B2B (business-to-business) emails. Many areas in your organization may use this service, including marketing, sales, and finance. Sendinblue supports DMARC compliance through DKIM and SPF alignment.
DKIM
To configure DKIM, you will need to access the domain's settings. There are two ways to do this:
Go to Campaigns > Settings
Click on Configure in the Your Senders box
Click on Domain
Select Add a New Domain
Or you can also:
Click on your company name
Select Senders & IP
Click on Domain
Select Add a New Domain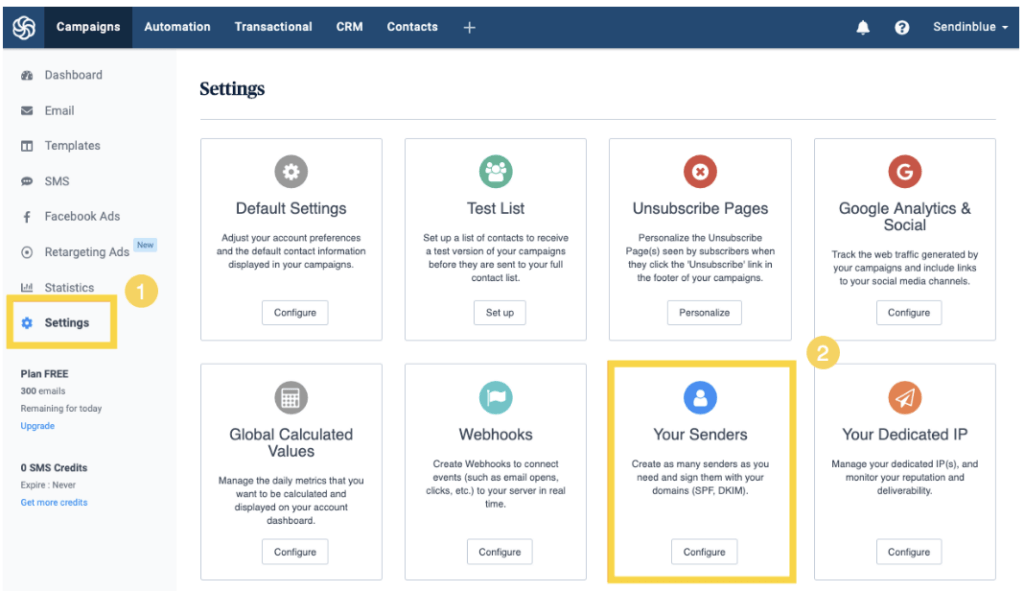 After clicking on Add a new Domain, the sender editing window will pop up and by default, your emails are signed by Sendinblue or the domain name associated with your dedicated IP address.
Customize your DKIM signature
Check the box: I would like to use this domain name to sign my emails.
Now enter the domain name you wish to use to sign your emails. In the example below we have entered the subdomain tutorial.sendinblue.com.

When you click on the save button, a pop-up will appear with the DNS entries to be added to your domain host. Copy and paste these values wherever you manage the DNS records for your domain.
Once the configuration is complete, a green check will appear next to the DKIM, SPF, and Verify Code keys (and possibly DMARC).
Click DONE.
Finally, don't forget to update your senders. This can be done by clicking Manage > Edit > Save on any sender with the authenticated domain.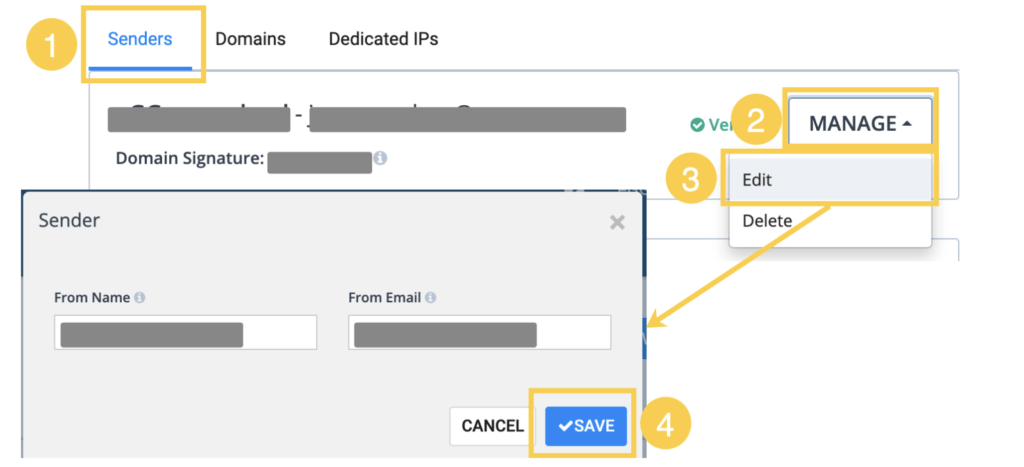 Reference: Sendinblue DKIM directions
SPF
In order to achieve DMARC compliance through SPF, you must use a dedicated IP address. This will ensure emails sent by the Sendinblue platform use a custom domain (your domain). Contact your Sendinblue account manager or Sendinblue support for further information.
Reference: Sendinblue Dedicated IP information
---
If you have a dmarcian account, it may take a few days to see these changes reflected in the dmarcian platform. You can look in the Detail Viewer (shown below) to check SPF and DKIM alignment required for DMARC.

With a team of email security experts and a mission of making email and the internet more trustworthy through domain security, dmarcian is here to help assess an organization's domain catalog and implement and manage DMARC for the long haul.
---
Want to continue the conversation? Head over to the dmarcian Forum.